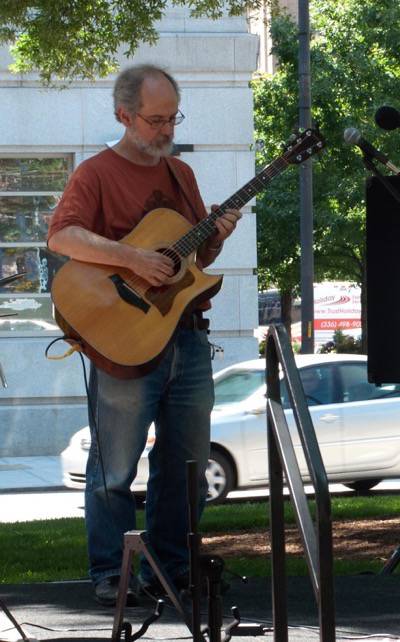 Varnell Road (Eric Thomas) This is Eric's first solo collection. It includes songs ranging from ballads to slices of real life set to verse. The instrumentals range from the powerful to the lilting.

All Together Too Splendid (Constellation) This is Constellation's latest CD. You'll find both lively and lyrical instrumentals as well as evocative vocals and a number of unusual compositions that we can only classify as our "eclectic acoustic" genre.

Painting the Sky (Constellation) Constellation's second CD features high-energy instrumentals, haunting melodies, and catchy tunes, including two originals from each of us.

My Slice of Forever (Constellation) This collection showcases music from Constellation's broad repertoire of music. In it are a number of original tunes as well as several of their distinctive interpretations of Celtic and other popular tunes.