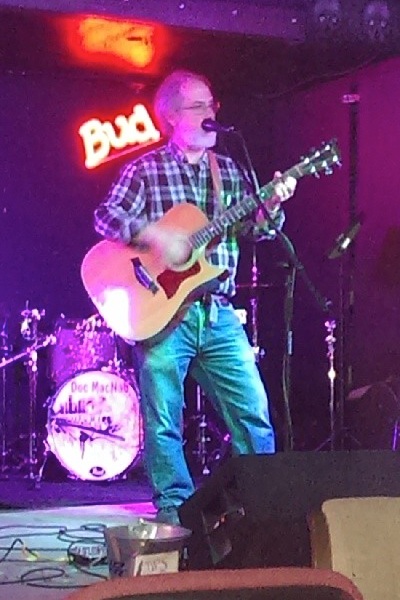 These are tunes of mine that I've recorded over the years that, mostly, DON'T appear in any of my CD releases. With the occasional exception that I'll note, none were recorded professionally. Most will have been recorded by me on my home system, a system with which I confess to being only marginally competent! As a result, none are "release-ready" and some are quite rough. Still, they're fun to listen to. Every month I intend to put a new cut here, so check back in!

Let me know what you think! Click on the "Contact Me" link on this page or go to the "Contact" page.

Scroll down to get to the tune!
This month's "Half-Baked Hit" is an alternate version of a tune I've recorded in a REAL studio, "The Old Folks at Home!" After I recorded the version you can hear on "Painting the Sky" I decided to see what it would sound like played on a 12-string guitar. This cut has just me and a MIDI bass. A note about the title: When I titled this tune, I knew the title sounded familiar. I didn't bother to check or I would have found that Stephen Foster had already used it! I thought about changing the title when I recorded it but, by that time, I'd already copyrighted it. Luckily, you can't copyright a title!