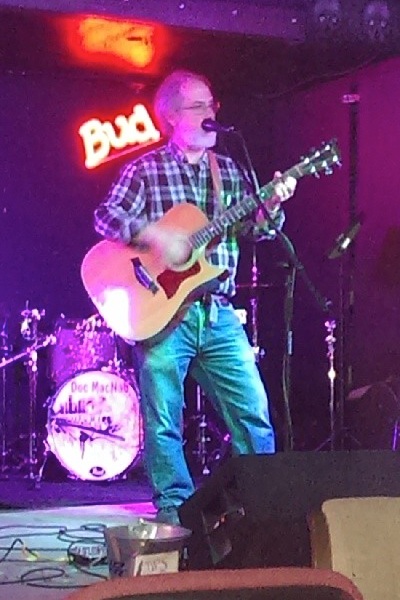 These are tunes of mine that I've recorded over the years that, mostly, DON'T appear in any of my CD releases. With the occasional exception that I'll note, none were recorded professionally. Most will have been recorded by me on my home system, a system with which I confess to being only marginally competent! As a result, none are "release-ready" and some are quite rough. Still, they're fun to listen to. Every month I intend to put a new cut here, so check back in!

Let me know what you think! Click on the "Contact Me" link on this page or go to the "Contact" page.

Scroll down to get to the tune!
This month's tune is a tune I've recorded in a REAL studio. In fact, it's the title cut from my solo CD, "Varnell Road." This is the demo copy I made at home before I recorded it for the CD at the Rubber Room studio in Chapel Hill. Because this version doesn't have a real bass or the slide guitar, it's actually nearer to what you'd hear from me in concert. Of course, if you want to hear the REAL version, click over to the home page of this site. You'll find it as the first cut! Who knows? It might inspire you to buy the CD!