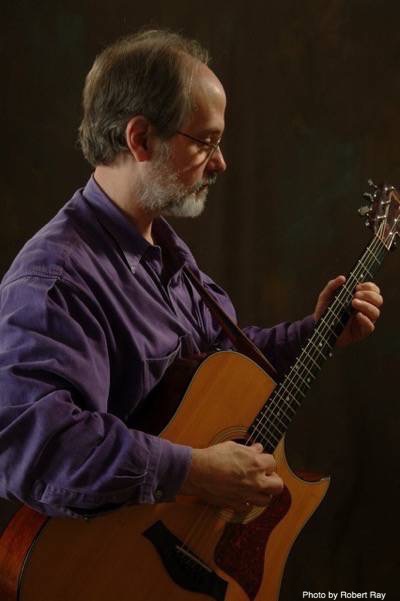 Eric Thomas has been playing guitar since 1965. He began by playing the Rock 'n Roll, Rhythm 'n Blues, and North Carolina "Beach Music" tunes that were popular in the mid and late '60's. Over the years he has played a wide range of material in a number of different bands. He has played in venues ranging from coffeehouses to private parties and from Rock 'n Roll clubs to country clubs. These experiences have enabled him to incorporate the blues and country tunes into his musical inventory. His collaboration with his wife, Helen Wolfson, as the band "Constellation", has brought the influences of Celtic, traditional acoustic, Appalachian music and lyrical waltzes into his music.

In his early years as a performer, Eric played the electric guitar. He got his start playing Rock 'n Roll, Rhythm 'n Blues, and North Carolina "Beach Music." He got his first acoustic guitar In the mid-1970's. Although the acoustic guitar is now his primary instrument, his experience with the electric guitar brings a unique energy to his acoustic music, particularly to has work as an accompanist.

Eric has written songs and instrumentals for all of his musical life. His songs deal with real-life and topical issues, sometimes with a humorous twist. His repertoire ranges from funny songs like his "Occupational Angst" tunes to more serious treatments of life, loss, family, and current events.

Eric's solo shows feature his original music. A few traditional and cover tunes may be salted into the mix. As a soloist, he performs on acoustic six- and twelve-string guitars.